I Black Banana nascono un po' di anni fa nella provincia di Milano. L'idea originaria è quella di tirare il collo agli ampli e di sfondarli a suon di riffoni e schiaffoni. Poi la ragione prende il sopravvento e si decide di scrivere bei pezzi di speed hard rock sulla scia di gruppi come Turbonegro e Glucifer. Pian piano il sound si arricchisce con influenze di Foo Fighters, Queen of the Stone Age, Black Keys...
senza dimenticare i superclassici all AC/DC e compagnia brutta.
Insomma, un bel rockettone da ballare muovendo i chiapponi e cantare a squarciagola e dal vivo si capisce subito a che gioco si sta giocando: niente menestrellate strappa lacrime, ma solo rock n roll...and we like it!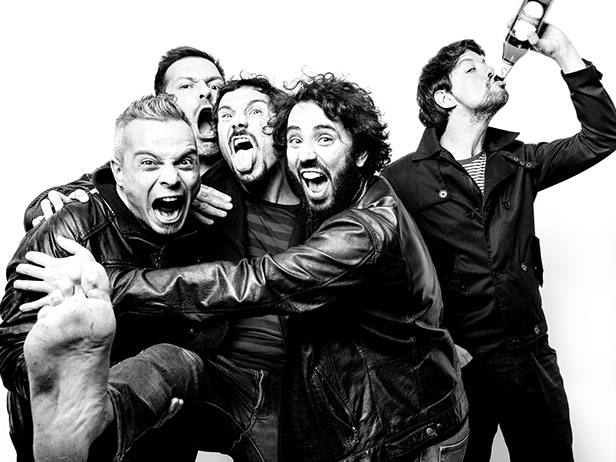 TEO Singer
ALE Guitar
ERMAN Guitar
IVAN Bass Chorus
MARCY Drums, Chorus
Songs from the new album "THE GREAT WAZOO"
Songs from the previous album "SONIC DEATH MONKEYS"
17-3-2017
BLOOM -MEZZAGO (MB)
30-4-2017
ARCI AREA - CARUGATE(MI)
20-5-2017
CA' DE MANDORLI (BO)
24-5-2017
SOLIDAR ROCK - CASSANO(MI)
16-6-2017
MASNADA - BRUGHERIO(MB)
14-7-2017
GREZZAGO (MI)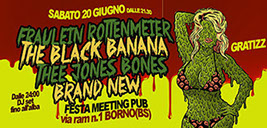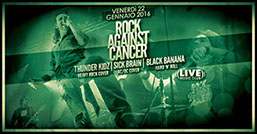 Contattateci per tutto quello che volete. complimentarvi, insultarci e proporci serate alla spaccatutto.
Phone : 3470520225 Marcello
Email : blackbananarock@gmail.com